June 20, 2010, 10:27 pm
By Amanda Velez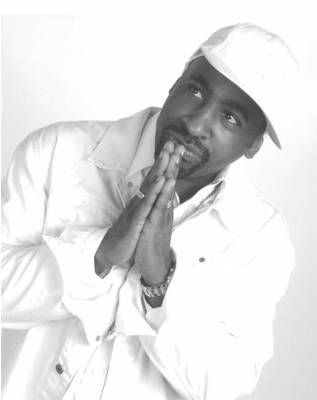 The vibe was alive the beautiful evening of June 10th 2010 at the Pato Banton show in the Jewish Mother in Virginia Beach, VA. The place was packed, air thick with body heat. The bass was so heavy you can feel it in your seat and in your feet on the dance floor. The audience were clapped their hands along to the beat with Pato Banton, danced, jumped up and down. Virginia welcomed Pato Banton & The Now Generation with open hearts, open minds, and open arms. Pato Banton was without a doubt rocked the house!
Pato Banton is comprised of 9 band members including Pato himself. I will add they are a very spirited group of multi-talented people with a strong love of music. They enjoy bringing joy & spiritual contentment to people's hearts through their music. Pato Banton & The Now Generation are constructed out of all kinds of instrumentalists. There's a full lively, highly entertaining horn section . The mighty JAH! Horn section are made up of Beeken (known as the "SaxMachine") on the saxophone, Bryan on the trumpet, and Eddie Farmer on the trombone. They have all worked with acclaimed musicians like Tone Loc, Ikey Owens, Shinehead to name a few and have even collaborated on a song written for the NBA basketball team the LA Lakers with Better Chemistry & Jurassic 5. They showed excellent showmanship on stage and moved the crowd all night! Tony Saenz is on the drums, he treated Virginia Beach to a cool Marshall Jefferson house beat. Very surprising, very impressive. Who knew you could play a house beat to reggae? Nicely done Mr. Saenz. He has played for artists such as The Breddrin Daddies, Warsaw Poland Bros, and 420 Band. Mikey Ortiz is the cool breddah playing the bass guitar in the band. He's played with talented musicians such as Kyng Arthur, Kiddus-I, Jah Mex, and more. The beautiful, talented, and well-traveled Antoinette Hall, also known as "Rootsdawtah" plays keyboards and also sings. She has been active in the world wide reggae & world music scene for over 20 years recording with artists like Gregory Isaacs and Freddie McGregor, just to name a few. The guitarist, Daniel aka 'D-Lop' Lopilato is a well-rounded instrumentalist, playing keyboards as well. He's acted as the bandleader for Majek Fashek, Remi Kabaka, and Kyng Arthur. You can hear his latest work on Pato Banton's latest work 'Destination Paradise'.
Song after song, they lit the crowd on fire, even had audience members come up on stage and rap battle with Pato himself, a local singer Nikky Morgan from the Love Lots band sang with Pato, and more. The crowd danced along to the beat with Pato and the band, clapped along, and had an amazing time. Pato and the band played oldies but goodies with that Banton flavor such as world famous reggae tunes like "Jammin" and "Fight For Your Rights" as well as beloved hits by the band such as "Don't Sniff Coke", "Gwarn", and "Legalize It" just to name a few. Virginia Beach was treated to a special song "New Day" which is an unreleased, never performed live track off of Pato Banton's new album.
At the end of the high energy night, Pato Banton and the Now Generation packed up their instruments, sold copies of their latest album as well as books written by Pato Banton himself. He happily & patiently signed autographs as well as his books for new and seasoned fans alike. Pato posed for pictures with his fans and smiled brightly. He freely gave out hugs too.
Pato Banton & The Now Generation are very kind soul sand Virginia Beach was very happy to enjoy their presence and music. We will welcome them back happily anytime they'd like to perform at the Jewish Mother once again.