January 9, 2010, 5:07 pm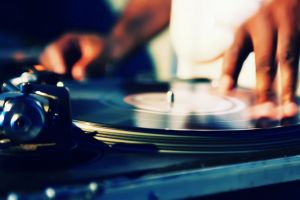 Do you think you have what it takes to become a DJ?
Do you have Roots and Culture on cd or records that you rarely hear?
Would you like to be the DJ for 15 minutes one day? Well, here is your chance to do so.
On the First and Third Saturday of each month all you have to do is, sign up early as a guest DJ. If necessary, you will be given instructions; on how to use the equipment to make your role as DJ an experience to remember. Sign up is between 9 pm - 10 pm @ The One Love Community center. This is on a first come basis. No more than four (4) guest DJ's will be allowed per nite. Guest DJ's will play between 10 pm - 11 pm. Be sure to bring your friends, families and acquaintances out to see you work your magic on the tables.