February 4, 2015, 3:23 pm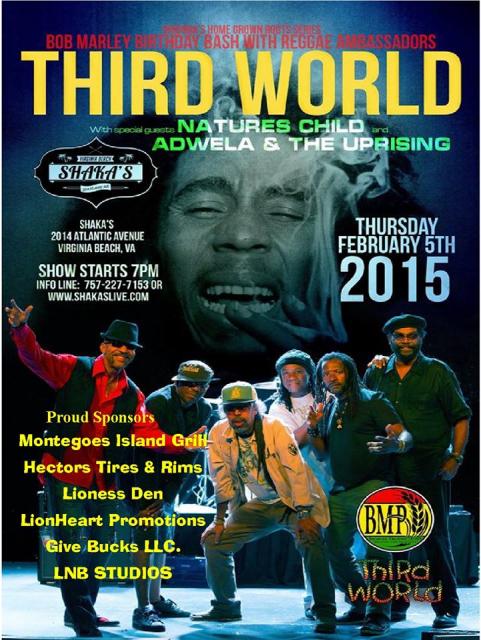 Third World
After a spectacular performance at Rebel Salute in Jamaica, The legendary Reggae Band Third World is set to heat up Virginia Beach for Bob Marley's Birthday Celebration.
Third World was formed in Jamaica in 1973. Stephen "Cat" Coore and Richard Daley have been core members of the group since its conception.
Natures Child and Adwela & The Uprising will be opening for Third World. Natures Child has been rocking the local market for many years and are known to most reggae fans. Adwela is a new and upcoming roots reggae band with a bright future.
It's going to be a legendary night, get your tickets. https://www.eventbrite.com/e/third-world-in-virginia-beach-tickets-15124...