June 14, 2009, 7:22 pm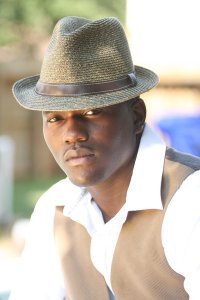 Reggae recording artist Nubian is shooting a video for his new single called " Body language". Taping is scheduled for June 27th, from 9 a.m @ Blakeley's. S.L.A.M dvd will be handling the taping. They are looking for you to be a part of the video.
iRon Lion has a mix cd out which you can purchase at Botton Beat records, locate at 206 37TH St. Newport News. You can also call (757) 244-1558

One for the dancehallers, have you heard of the Dancehall awards? GO TO
www.myspace.com/vadancehallawards
AND NOMINATE YOUR FAVORITE VIRGINIA DANCEHALL PROMOTER, SOUND, DANCER ETC...
Carnival on the River is an Island Vibes ent. event. They invite you party aboard the Sprit of Norfolk, on saturday 11th July. Sounds like one good way to shift into gear for carnival. Carnival is scheduled for 14- 15 August. The party features Va. radio personality Joe Swinger and Bobo General (currently being considered for Va residency. Sleepy Wonder has the documents in order). Now if you didn't get the residency part, check out the interview with Sleepy Wonder.

Speaking of Carnival, VirginiaReggae.com is strongly considering having a group at the 4th Annual Caribfest. We have everything in order except you. Our masKaraIDerS range between 2 and 15 years of age. If you are interested please contact us to see costumes and prices.
Congratulation to Love People sound. They defended Virginia on sat night against Outlaw sound.