May 14, 2008, 12:24 pm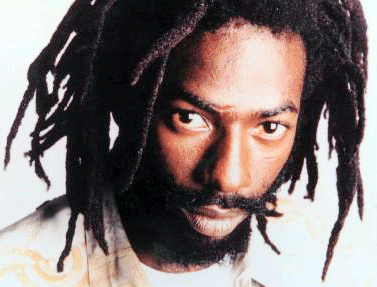 May, 12, 2008
Greetings, good people of the earth! I would like to take this opportunity to thank you for all the love and support over the years and for your continued support in the future.

By now most have already heard about the separation between myself and Penthouse Music Group. Let me assure you that it was one of mutual understanding, and that I sincerely wish Mr. Donovan Germain all the best. With much respect I say to Mr. Germain, thank you for the many years of service and for the eye-opening experience.

To the haters, hate on. To the well-wishers, we will be victorious because JAH LIVE. As for me personally, I am fine. Glad I now have the medium to communicate to my fans and friends all over the world.
Here at Gargamel we are cultivating a new awareness in the minds of music lovers everywhere. Over the past three years, I have been steadily building. The trials were many and the lessons arduous. However, it has made me much more informed and knowledgeable about this business of music. Learning how everything works behind the scenes is crucial in this age. I am proud to announce that the studio renovation is now complete, give God almighty the glory -- yet our works have just begun.
There are so much things to discuss and share with you but where to begin? I am of the belief that there is a certain force at work in this, our beloved island of Jamaica: a force working to further undermine us as a people who should know by now where we are coming from, and where we are going. Where is unity? Where is trust? Where is loyalty? Where is conscience?
How long will brothers be placed in the uncomfortable position of being the buffer between the rich and poor in this country, all in the name of security? The scale is not a balanced one when it comes to dealing with those they say have not, as opposed to those who have.

In Jamaica today we have a terrible problem with the guns, the gunman, the politicans, the dons, the deejays, the lesbian and gays, you name it. We are suffering a social decay yet no one, not a single one of our entertainers, have seen the need for a change in the lyrical content they are selling.
In times past, entertainers were such a vocal set that even church leaders would quote them during service. What happened? Have we all become followers now, instead of leaders for our people? No wonder these political snipers are getting away with blue murder. Everybody is afraid of what speaking out might bring.
I have no friend in high society. My friends are those I can identify with, those who have a heart conscience, those who see our country -- overrun by crooks and cut throats -- and are calling deep inside for their champions to restore their pride and dignity so we Jamaicans can once more hold our heads high and serve this great nation with our all. We have a responsibility. Let's pull together.