March 8, 2014, 1:56 pm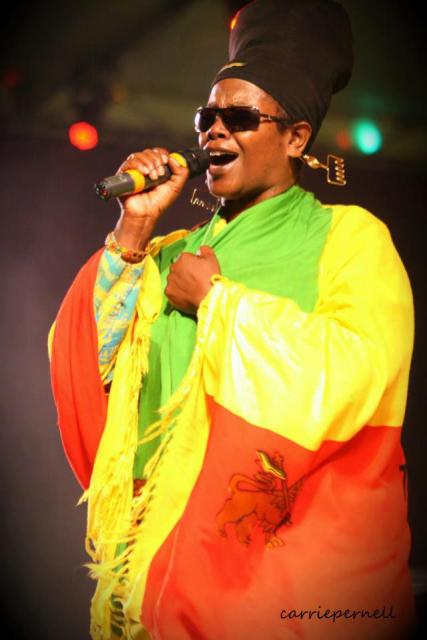 carol
World renown artist Sister Carol will be blessing up the stage at this year's Virginia Reggae Festival at Mill Point Park in Hampton, VA., May 25th. Affectionately referred to as "Mother Culture", Sister Carol was born in Jamaica and raised in Brooklyn where she began her musical career. Known for her positive spirit, tenacity and regal disposition, having the self confessed "Black Cinderella" grace us is sure to be an awakening to many.
Sister Carol started her career as a DJ and chatting dancehall artist in Brooklyn, NY more than 20 years ago. She thus far has 12 albums to her repertoire as well as being an educator, actress, humanitarian and of course a prolific songwriter. She has motivated many through her music and her conscious demeanor.
"Mother Culture" carries herself in a way that demands respect both on and off the stage. She is firm in her convictions that all woman should present themselves with class and royalty and therefore always graces the stage as a true Queen. She is dynamic and delivers nothing short of truths, awareness and femininity. A positive role model, a teacher, a powerhouse singer and a true Rasta Woman.
Sister Carol has worked with many of the greats including a successful mentorship under the great DJ Brigadier Jerry who inspired her to pursue a career in music, as well as an unforgettable duet with Gargamel himself, Mr. "Voice of Jamaica", Buju Banton. She has put out music on the famed Tuff Gong label and more recently she has been performing with her daughter, who is indeed a talent in her own right.
Many world tours, multiple Grammy nominations and her own recording label "Black Cinderella"; Sister Carol delivers an unforgettable performance of strength, resilience and always a powerful message.
We are proud to once again bring Sister Carol forward to our Virginia Reggae Family.
More Love,
Cree~