July 21, 2008, 12:32 pm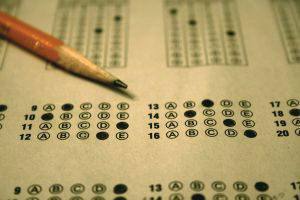 One day while we were talking to someone, we were told that their could never be anyone as good or better than Bob Marley. This idea got us thinking and so we spent some time talking to people concerning Reggae and Dancehall music. It was during these talks, we concluded that Reggae and Dancehall music is stuck at level B and will never move to an A level until collectively, we are willing to adjust and accept certain things.
The B rating we are talking about is not a grade, but a list of names starting with the letter B. This list consist of great, great entertainers, but it is this same list of names which can somehow stagnate progress.
Here is the list in no particular order. Beres Hammond, Buju Banton, Beenie Man, Bounty Killer and Bob Marley. One look at this list and without hesitation most would agree that this is the best of the best.
Now how does this list slow reggae and dancehall's progress? Can you name one artist alive or passed that a majority would agree is better than any of the names on the list? Who is better than Beres, Buju, Bounti, Beenie or Bob? Is there anyone around that can replace either of these artists?
Each of these performers may have competition based on certain songs or sales or other personal reasons but most of us will always return to their names as the best at what they do. We do agree that each one has taken the art form to a certain level.
Beres as the ultimate crooner. Beenie representing well for the ladies and those who just want to dance. Bounty as the war lord and five star General. Buju is the Banton of everything dancehall. Bob Marley is the King of roots Reggae, the greatest ever.
If these guys are presumably the best in respect to what they do, and are the standards by which all others will be judged, one has to wonder if anyone will ever come along and do the job better than the B's of Reggae and Dancehall music and elevate the music to Another level?