March 16, 2008, 9:18 am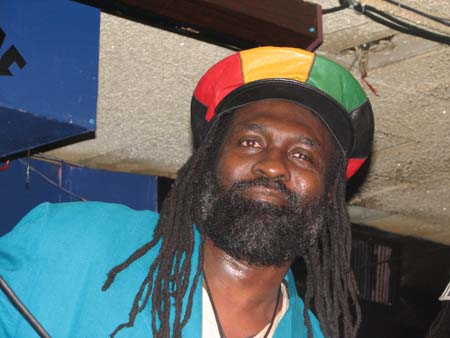 Mikey Dread passed away this evening
According to the West Indian Times, Michael 'Mikey Dread' Campbell who was always 'The Dread At The Control' has passed away. Mikey passed away at approximately 6:50pm Eastern Standard Time on Saturday, March 15th, 2008.
He was surrounded by his family in the home of his sister in Connecticut at the time of his passing. We had reported in October 2007 that Mikey had been diagnosed with a brain tumor and that he was fighting with all his might to recover from his illness.
Mikey constantly remained upbeat and hopeful for a full recovery so that he could continue doing what he loved; spreading Jah music to the world. Mikey's family including his children; 2 sons from Jamaica, a daughter who lives in Houston, TX, a son who lives in Canada, a daughter who lives in Belize, and his 4 month old son Zylen Jahlight had been close by in the last few months as he fought to stay with them.