February 6, 2015, 12:56 pm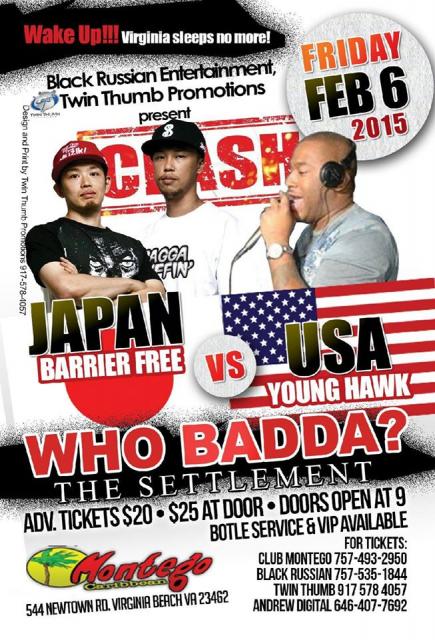 Va comes alive again with another massive sound clash.
This time it's an all out dub plate war, billed as a war between the USA and Japan.
Representing Japan is Barrier Free and representing the USA from the Bronx NYC is Young Hawk with Jamie Hype.
Both sound have won many battles in the clash arena. Young Hawk is currently enjoying a winnings streak unlike any other this year.
This war promises all the elements one would expect at the highest level of sound of sound clash. The big question is, who do you think will win this one?