September 14, 2008, 8:02 am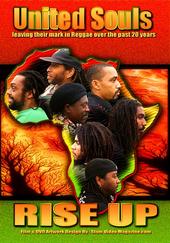 United Souls has released a dvd called "Rise Up". It was recorded by Slam (Media award winners at the 1st Virginia Reggae Awards, earlier this year). You can watch a preview online @ http://www.myspace.com/unitedsoulsband. Big tings a gwaan
According to sources Bukwi's album is completed. We hope to be one of the first to sample the final product.
Congratulations to Seko (VR) on winning the 2nd annual N.S.U. 5 K Run for Excellence. The fundraiser Benefits the Norfolk State University Foundation and the Eddie's Crabhouse Scholarship Fund.. The race was held Saturday, August 30, 2008. The Winning time was 19:45. Big up's to Carlita (VR). Carlita assisted the race monitors by timing the runners as they crossed the finish line.

Foreign Fridays will no longer be held at Blakely's. By the time you read this lil piece, the popular night (theme) should be opening at a Venue near you!
Get your gear for the Pink and Blue affair coming soon. This is the 2nd year for the event put on by radio personalities Jerseygoodas and Quick Draw from 88.1 fm.
We want to reintroduce you a cool reggae personality in Virginia. His name is Corey Harris: The Rasta Blues Experience.
The 2nd Virginia Reggae Awards are coming soon soon soon soon! Get ready