July 21, 2008, 12:57 pm
In 2007 Home Grown featured bands and singers. This year HG 2 aka Medikation for your Meditation features the people behind the turntables, the D.J.'s. HG2 features DJ's who are unique in their own way, but masters at their craft. Collectively they work as Internet broadcasters, radio d.j's, club d.j's, sound system operators and d.j's who play the role of backing musicians for artists.
The line up is as follows:
JerseyGoodas: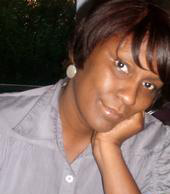 JerseyGoodas, currently she wears a triple crown. She co-hosts the movement's radio show on 88.1 fm. On Tuesdays she brings you Sessions with JerseyGoodas, an Internet talk/ music show, which can be heard at basslineradio.net at 9.p.m. She can also be found playing music along with some of Va's top sound systems, and probably is the only female selector standing in the male dominated dancehall clubs.
Precepts sounds: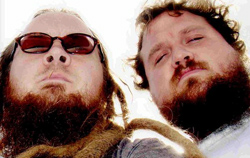 Precepts can be found playing at various clubs around Va. The sound system is ran by none other than Jahboo. A well known promoter, musician, producer and d.j of roots reggae music. Precepts is Jahboo and Rip Curlz.
D.J Cool Mo: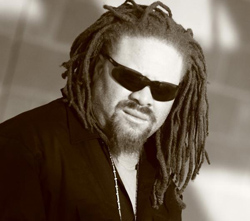 Cool Mo hold's the enviable position of being the d.j behind Virginia Reggae award winner Bukwi. If you can recall they picked up two VRA'S (favorite new artist and favorite song). Cool Mo is a veteran and has graced many stage shows around Va.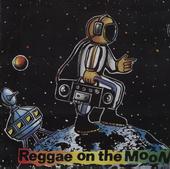 Fuller Roots:
With a collection of vinyl unlike any in these parts, you can be sure that Fuller Roots is always full with roots music. If you are a true fan of reggae music K.P the main selector has what it takes to rock every session. If you get a chance you can see a sample of their record collection on myspace page.
Black StarlineR: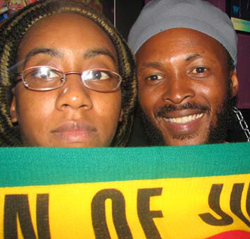 Black starliner is the resident sound of VirginiaReggae.com. Black starliner has performed every role posible for a sound systems. Club D.J, Internet radio, promoters, hosts of various indoor and out door events and the list goes on. Most may remember the days when Black Starliner frequented the dancehall's or the times when the Reggae Extravaganza was on 88.1f.m. Black Starliner may be Virginia's only Female( Carlita) / male(Seko) team on a sound system.
Home Grown 2: Medikation for your Meditation could be just the musical healing we all need. HG2: Will be held on 31 August 2008 at Tonics in Va. Beach.
As with all of VirginaReggae.com events, we tried to find a venue that would allow all ages but that is a mountain we are still climbing. Keep an ear out for us, we are always looking for all age venues.