January 12, 2010, 7:18 pm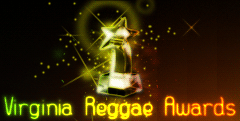 We are pleased to announce that the 2010 Virginia Reggae awards will be held at the Jewish Mother.
The Jewish Mother is known for its support of Reggae music over the years. Burning Spear, Midnite, Richie Spice, Ras Attitude, Session Rockers, Nubian are just a few of the reggae stars who have performed at this venue.
The address is 3108 Pacific Avenue, Virginia Beach. We thank the Jewish Mother for their support of the Virginia Reggae awards and Virginia Reggae acts.