May 17, 2010, 5:19 pm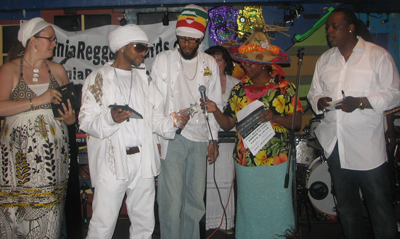 The 2010, Virginia Reggae awards season is over. The awards ceremony (which is more like a party) featured twelve (12) individual performances from some of Virginia's most talented Reggae bands/ artist. We must note that these performances were voluntary. Ten awards were presented and the results may be viewed at either VirginiaReggae.com or VirginiaReggaeawards.com.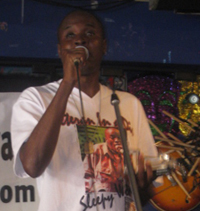 The big winner for the night was Sleepy Wonder. Sleepy won every category he was nominated in! This is a direct result of his hard work, determination and close relationship with his fan base. One of the more touching moments was the Bands and artist doing a Reggae rendition of "We are the World" which focused on the recent situations in Haiti and around the world!
We thank our SPONSORS and DONORS and encourage you to support these groups and individuals. Our sponsors were West Indies United, Kenmont design group, Karma and Project single Moms.
Ps: Special thanks to Amanda Velez, Amir and friends, Imeka Asher and all the media houses for covering the event. We are looking forward to seeing the images you captured. We would also like to see any pictures and video you may have captured for your personal viewing.
"No fruits without the roots"… VirginiaReggae.com